Welcome to Woop Woop
it's on the list
poor Tommy
sometimes life doesn't go as planned.
http://doktorj.benow.ca/musik/doktorJ-gnosiS_mix.mp3
the lesson today is: don't play on the roof!
besides, friends don't let friends jump off buildings w/o a parachute.
Back Shot, for eBay!
The design and inspiration of these Cyberlox were for them
to be the most UV Reactive Cyber Falls on the market!
Mission Accomplished!
**cross your fingers, i hope they sell!!
Tribute to BDWV05
The New River Gorge Bridge, quite fabulous!
This is my pseudo WRX ad....
Apparently
...
when you're in the Bible Belt of WV you're not a fairy, you're an angel! I learned this really fast, damn "W" supporters!
More to come soon
oh what a year.....
what a community!
Blue skies!
cyberlox wizard of OZ!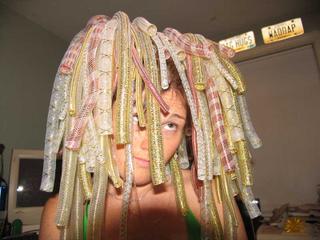 so i just finished these for my sister's LIONNESS costume! I'm thinking maybe the whole Wizard of OZ crew should have lox too?!?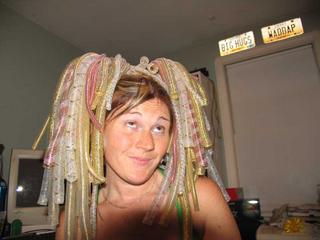 I think they'll definitely provoke a huge RARRRRRRRR!
Mark this day!!
I did it! This day should be marked in history, it's been in the making for over 8 years now.

At times we don't see how things become a part of us, the way we spend our time, utilize our minutes.... when you blink and a year or two has passed.


Stepping stones in life: sometimes you have to take several steps backwards to see the big picture, to see the future and a chance towards another path.

I learned several years ago, that I AM the only driving force that will make things happen for myself. And you never know, unless you try.

Afterall, some of the best things that have happened in my life, were a result of a faith/karmic CHANCE i took.

Once again.

Everything happens for a reason!!

Typical spoken, but true...... TODAY is the first day of the rest of my life!

smooches.
LPSF05 Aftermath, opps!!



NiteVibe captured us at 1015, being freaky of course!! NITEVIBE!!!
100's of cops in RIOT gear!